Lasso is here for the long haul.


The Lasso language is not going away. It never will. It will be around for as long as anyone reading this has any use for it. Its durability and resiliency has been proven a hundredfold over the past 10 years — a decade that has seen Lasso weather the emergence of a highly competitive marketplace built around giving away product "for free".
Through this, Lasso has survived and even thrived...
It currently ranks as one of the 100 most popular programming languages in the world. And that's not just web coding languages, that's all programming languages.

Its developer community — most of whom have over 10 years experience with the language — is talented, spans the globe and is fanatically devoted to Lasso. And LassoSoft is committed to building on this unique partnership — our Development Roadmap is a list of future developments requested exclusively by our global network of Certified Lasso Developers. LassoSoft can even help you find a developer that suits your requirements if you're new to Lasso or need a replacement developer.

Most importantly, Lasso now has an active patron that is 100% invested in seeing the platform move forward and reach its potential. LassoSoft, Inc., the new team leading the development of the Lasso product line, is inextricably linked to Treefrog Interactive, a web-design agency that has exclusively used Lasso in all its projects for over a decade.
If, for some unforeseen reason, an absolute worst-case scenario erupts and LassoSoft, Inc. ceases to remain a viable business entity, steps have already been taken to ensure the Lasso language lives on. If this is a key issue for you or your business, you are welcome to buy an Escrow Partner Membership, which guarantees you will always have access to Lasso if you need it. For more information on our Worst Case Scenario protection, follow the link.
Bottom line: The long-term viability of the Lasso platform should not be a concern when spec-ing out your new programming language. Removing this from the equation allows for a true apples-to-apples comparison. And LassoSoft is sure that you'll find that the elegance, simplicity, power and security inherent in our language best suits your needs.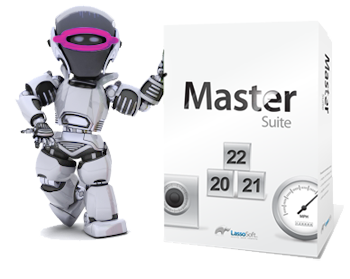 We have a PLAN
This isn't just an idea, but a detailed, community driven mechanism which ensures that we are all on the same page moving forward. You can find out more about our Development Road Map, and even get involved by signing up to be a Certified Lasso Developer.
We have a vision and we are believers in the Lasso language. If you aren't one already, we hope you become one soon.